OUR SKILL SET
Technical expertise, committed employees, for a 360 ° service.
SARPLAST assists you in the realization of your parts project from the design phase.
From the parts plan to the delivery of the product, the SARPLAST team will accompany you during all the stages of a project to satisfy your requirements in terms of quality, costs and deadlines.
We take into account all the constraints related to our business that will make your product economical, aesthetic and compliant with your specifications.
We are very flexible and responsive, and always keep in mind the need to adapt our manufacturing facilities to the business opportunities that arise, that is, to undertake specific investments to manufacture in the best conditions to guarantee cost price and quality.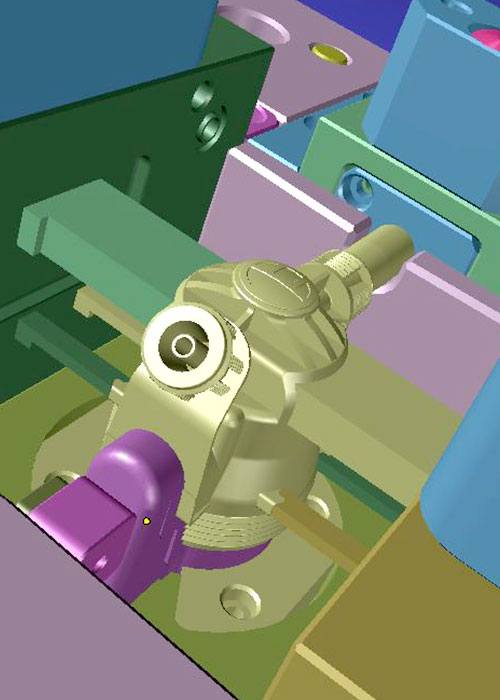 Based on your specifications, we offer the best technical solution to realize your products:
Choice of materials,
Optimization of shapes,
Optimization of costs,
Control of deadlines.
We design tools related to the final part and the injection moulding constraints, using simulation software  (rhéologie).
During this process, the quality of the final product is at the centre of our approach.
In partnership with our mould makers, we can offer you parts or mould prototypes before final realization of the series production moulds. We are prime contractors for the realization of your moulds in Europe or in low cost countries.
Our molding partners, equipped with latest-generation digital control software and equipment, use European standard steels.
Our team carries out the entire manufacturing and development process and guarantees the quality and conformity of the tooling: qualitative, dimensional, functional validation, …
Finally, with our various partners, we manage the realization of all our control templates, as well as special machines needed for assembly or quality control of parts / subassemblies.
Our dynamism is characterized by competent, motivated teams, with a spirit of continuous improvement (Kaizen) and a strong sense of customer service.
We have incorporated several virtuous processes into our work methods, such as QRQC, 5S or SMED.
We are particularly vigilant in maintaining a virtuous balance between fixed and variable costs, which allows us to offer excellent quality / product / service levels. Investments are targeted according to the product mix and the strategy defined by the company.